The form of discord !
For many months, the union and its members have been taking steps to denounce the numerous problems in the accounts payable department of the MUHC: favouritism, excessive and poorly distributed workload, unjustified displacements, etc.
Instead of advancing discussions with the union, which is the only legal representative of the employees, management has put forward a form called Contribution and appreciation form to address the employees directly over the heads of the union representatives.
The union vigorously denounces this process, which places employees in an impossible situation. Management is asking union members to judge your colleagues on multiple issues: quantity of work, organization of work, quality of work, knowledge, skills, attitudes and much more.
This method is highly problematic:
no employee has, in his or her job description, the responsibility to judge his or her colleagues or the entire department on the items contained in the form;
all these evaluations, on each of the points contained in the form, are part of the administrative attributions reserved for managers. These evaluations may be used to discipline or take administrative action against one or more individuals;
Such a form can only lead to a deterioration of the work atmosphere and to the stirring up of personal conflicts. It can even lead to a flood of harassment complaints between colleagues.
This is a bad recipe and is not a way to address the issues raised by members and the union.
The union is concerned that the form could potentially be used against you.
The union maintains that this form should not be used. However, in order to avoid retaliation, we recommend that you complete the form and, most importantly, present it to your Union delegate before giving it to your manager to ensure that your assessment will not be used against you or your colleagues.
Ultimately, the employer cannot force you to add, remove or modify your statements and cannot force you to sign a document that you do not agree with.
We encourage you to contact your union representatives if you are pressured or threatened by your managers to sign a document when you do not fully agree with its contents.
Solidarity !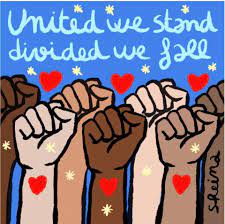 ---
Subscribe to receive our posts by email :