The SECUSM participates in the FSSS Federal Council
The first FSSS Federal Council since the beginning of the pandemic was held in Drummondville from December 13 to 17.
Considering the workload we have, and the fact that we have just finished our union elections, we were only two delegates from SECUSM at this Council, namely Shiaman Diawara (president) and Francesco Ingrao (delegate Glen site).
We received several reports, and we will share them with you.
– New Collective Agreement 2021-2023
– Assessment of the 2018-2021 negotiations
– Next negotiation 2023
– Maintenance of pay equity
– Group Insurance
– Union Pharmacy
We participated in a demonstration in support of the five Héma-Québec unions who have still not renewed their collective agreements and who are struggling with a retrograde employer.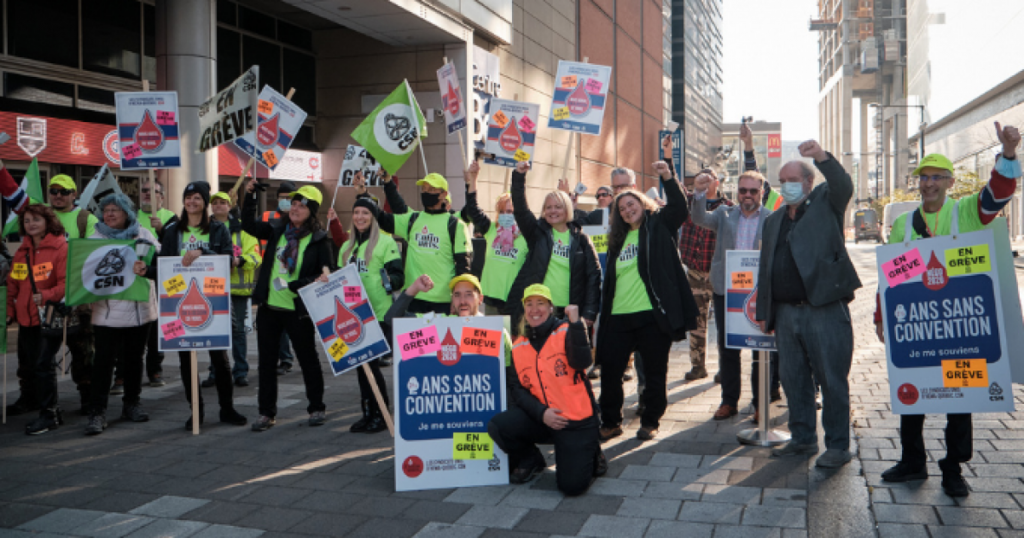 We were also able to hear the strikers from the COOP agricole de Lanaudière who have been on an unlimited general strike for several weeks. Believe it or not, in the current context of lack of personnel in all sectors, this employer has the nerve to ask for wage cuts of 14% to 29%…. There is no limit to the arrogance of some bosses.
Shiaman Diawara
President SECUSM
Francesco Ingrao Grievance/OHS Delegate Lachine
SECUSM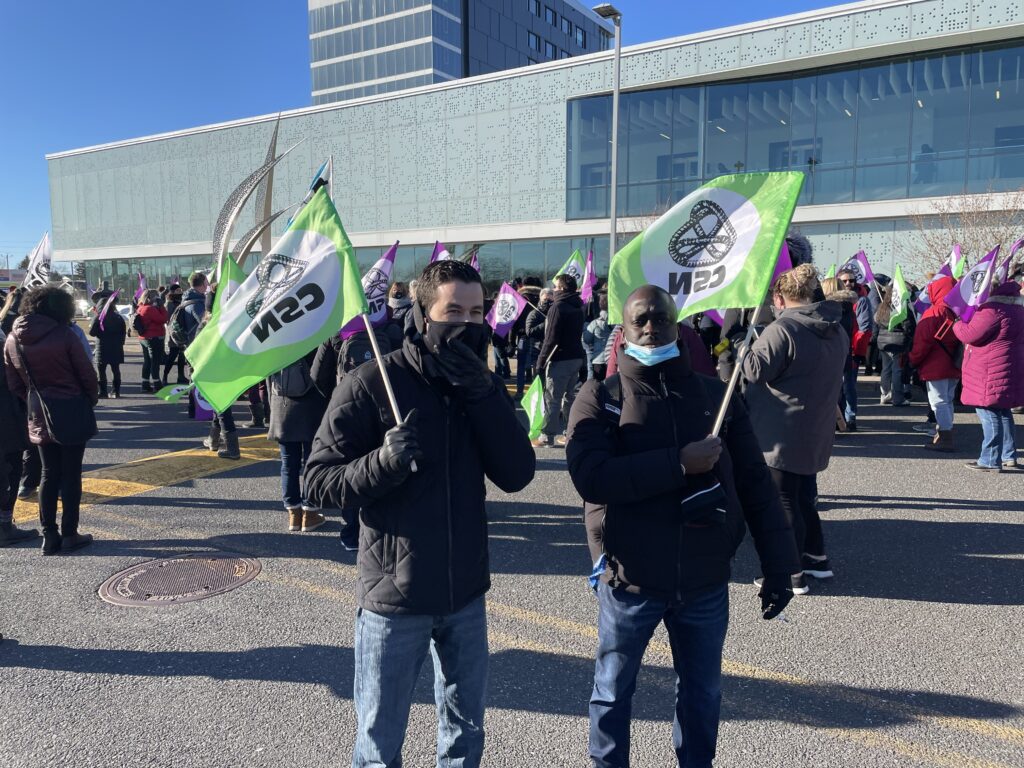 ---
Subscribe to receive our posts by email :