Sureté du Québec police officers reject government wage offer. Over 90% of police officers said NO, because with 21% over 5 years, they'll be impoverished.
Imagine the arrogance of the CAQ! They voted themselves an immediate 30% increase in one fell swoop, while offering us less than half (9%) of what they're offering police officers (21%).
Come and meet us at our booths, and vote in large numbers for the strike. It's the only way to make the CAQ back down.
Solidarity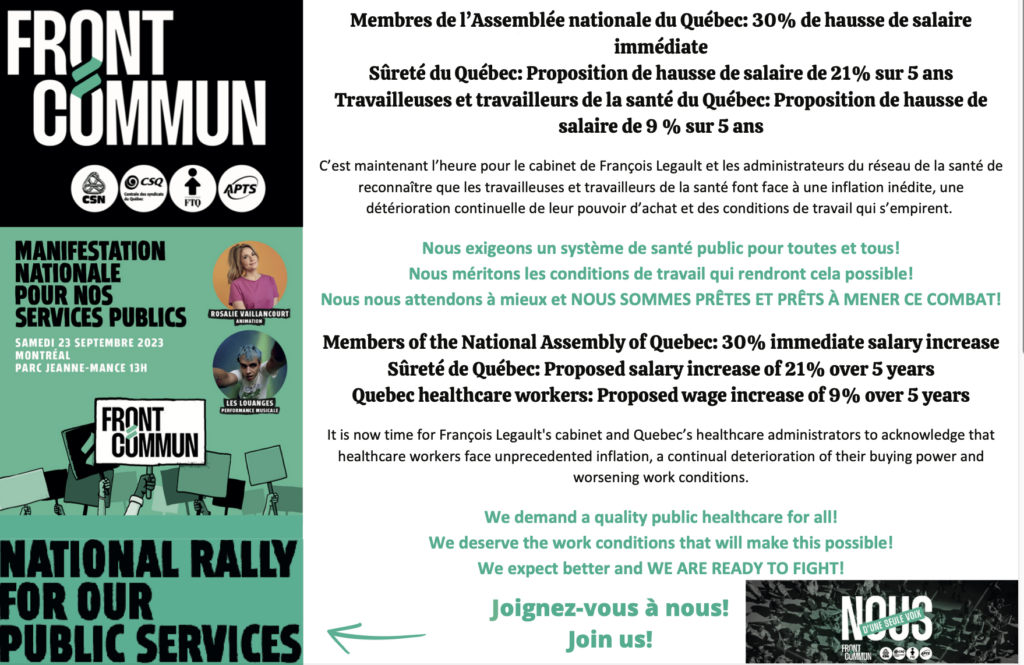 ---
Subscribe to receive our posts by email :