It's very good news that the vast majority of the population supports us, but it won't be enough to move the government.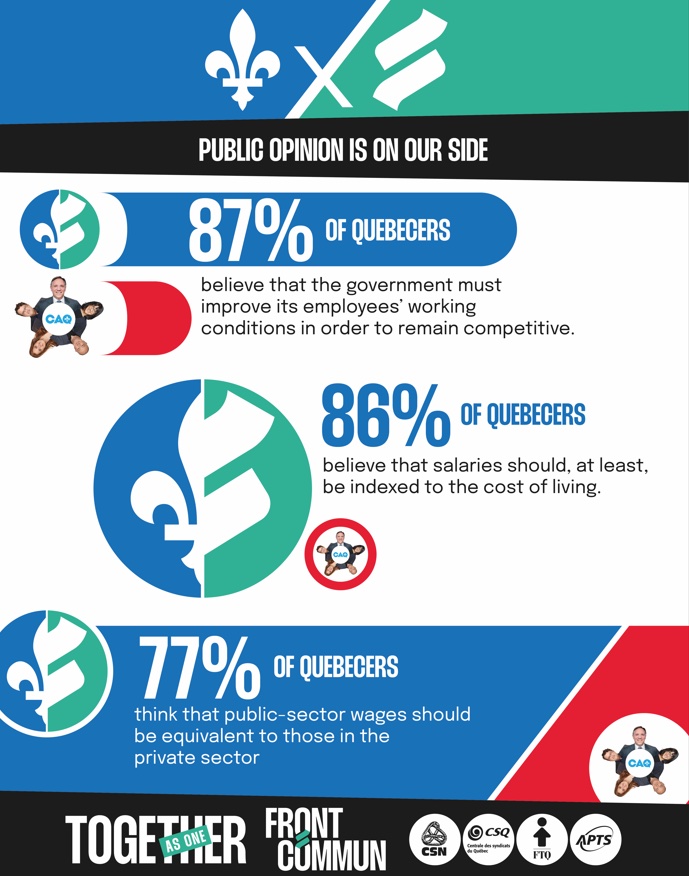 Only our solidarity and determination can move them.
It's important to remember that the government is offering us nothing in terms of our working conditions, apart from setbacks, and that it's offering us 9% over 5 years, whereas it offered the SQ police 21% over 5 years, and voted itself 30%, applicable immediately.
All together
Saturday September 23 at 1:00 pm
Parc Jeanne-Mance
Corner of Mont-Royal and Avenue du Parc
OUR WORK IS ESSENTIAL
OUR WAGES MUST BE COMMENSURATE WITH OUR WORK
SOLIDARITY FOR A WAGE COMMENSURATE WITH OUR WORK
SOLIDARITY FOR GOOD WORKING CONDITIONS
---
Subscribe to receive our posts by email :