Ignoring the pay equity complaints of administrative agents and other category 3 employees for 11 years is a form of contempt and we have had enough.
On January 26, the FSSS met in Laval. At the end of our meeting, several delegates from all over the province went to play the spoilsport in front of the Sheraton Hotel in Laval where a cocktail party was being held by the CAQ members.
Not wanting to see the "guardian angels", they took the precaution of lowering the curtains of the Laval Convention Center. If they couldn't see us, they heard us because we made quite a racket.
We have demonstrated our determination to obtain equity for our category 3 and to get it, NOW!
Many other actions are to be expected because the government cannot continue to deny the contribution of these women who hold the administration of the health sector at arm's length and without whom nothing works in the health care system.
Here are some pictures of our union representatives at this demonstration.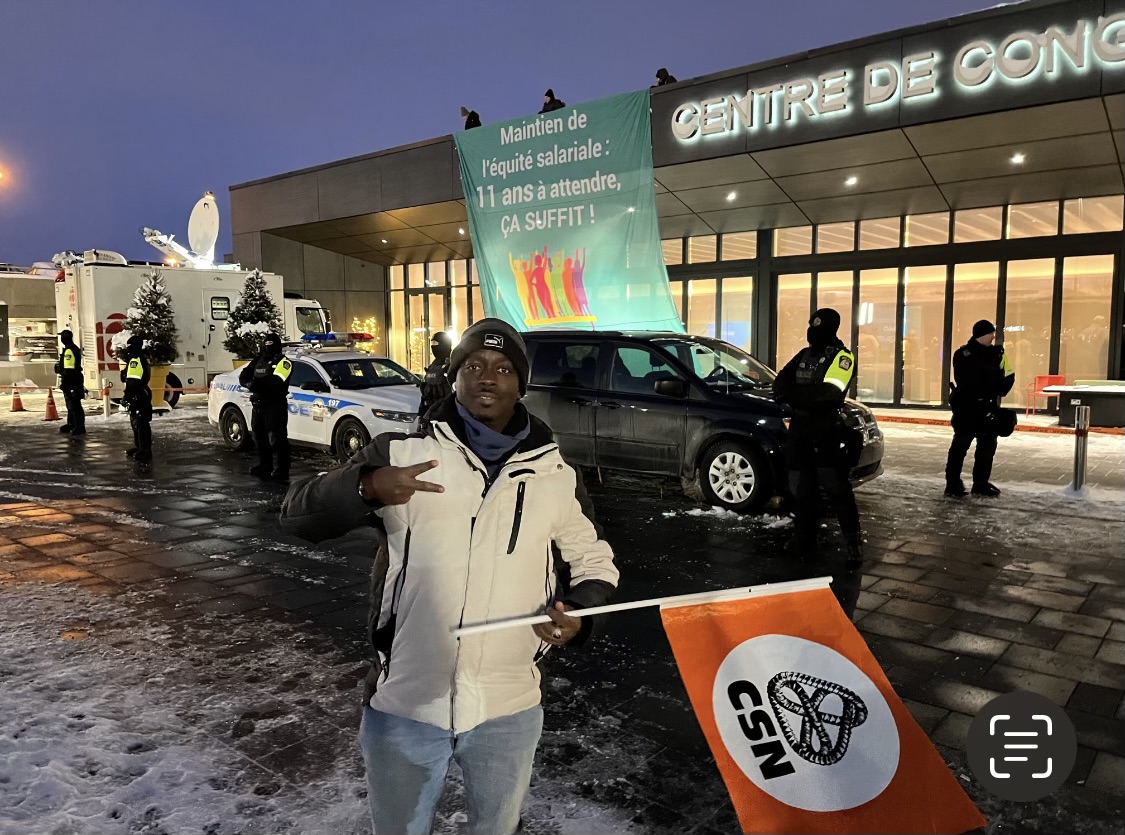 ---
Subscribe to receive our posts by email :