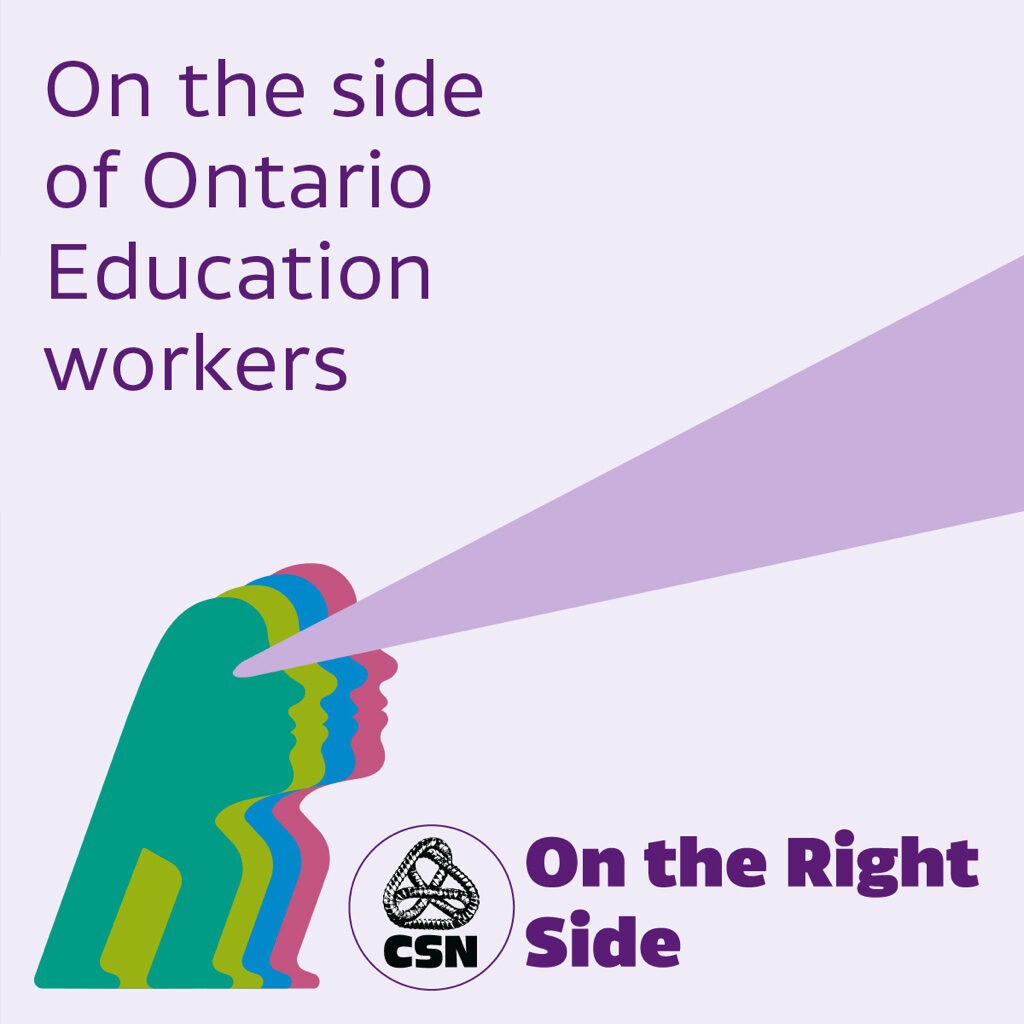 As you may have seen, there is a major union battle going on in Ontario. School support staff workers are in tough negotiations with the Doug Ford government and are on strike today. These workers are facing particularly tough special legislation. The Ford government has even indicated that they want to use the notwithstanding clause to avoid a court challenge to their legislation.
We invite you to show your solidarity with these workers by posting the attached visuals. For example, you can take a picture of the union team with the poster or post it with a message of support on your page. We invite you to be inspired by this message:
https://www.facebook.com/SecteurPublicQC/posts/pfbid0umYhM32rkiWD4cqkgXC1szQGKVw7TJWdQfZR7tnCNamXKpymFZ7eUuW3CahxmCDJl
We must support them, their cause is just and we have every reason to believe that next year, the Legault government will once again offer us less than inflation. The battle that is going on in Ontario is also our battle, it is the battle for the right to negotiate and to stop our impoverishment.
We must send a signal that it is unacceptable to trample on workers' rights in this way. The Legault government must also understand that it must not use such tactics in our negotiations.
MUHCEU Executive
---
Subscribe to receive our posts by email :