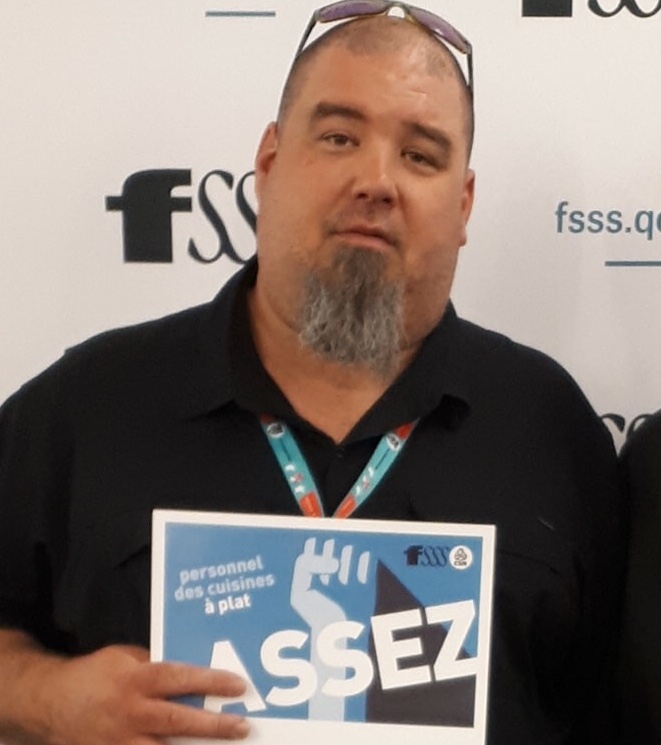 On December 12, the MUHC informed us that they intended to require all full-time people to work weekends at the admission and archives. After imposing rotation despite a petition of more than 1800 signatures, this is the MUHC's new great idea: to demolish your working conditions by imposing weekend work on admission and archives employees. We expressed our strong opposition but, in its wisdom, the MUHC replied that they were not asking us for our opinion, they were only informing the union…. This is the MUHC version of the staff attraction and retention policies.
That's not all, the MUHC would also like to
· impose to new employees to be available as required by the MUHC for 6 months instead of the 3 months provided for in the agreement. Another way to get them out of here faster than we can hire them.
· Impose schedules of 7 consecutive days of night work followed by 7 days off.
Your union has totally opposed these proposals that destroy your private lives.
After the rotation imposed on several PABs, it is now the weekends that the MUHC wants to impose on several sectors. The demolition of our working conditions seems to be the only solution found by the MUHC to address the shortage of staff. You don't need a crystal ball to predict that it won't improve anything, in fact the employment situation will get worse.
Enough is enough, in January we must mobilize and let the MUHC know that attracting and retaining staff and the most basic respect for our health and private life begins by not destroying what little working conditions we have.
Together for respect
Together against rotation
Together against the destruction of our working conditions
SOLIDARITY
---
Subscribe to receive our posts by email :