It comes from two historical events: Woman's Day in USA and the Journée des Femmes in Europe.
Woman's Day in the USA
Woman's Day originates from a demonstration for women's right to vote organized by the National Women's Committee of the Socialist Party of America which took place on the last Sunday of February 1909.
Woman's Day in Europe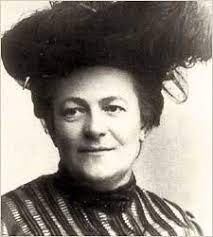 In 1910, at the 2nd International Conference of Socialist Women in Copenhagen, the German Clara Zetkin, then President of the International Secretariat of Socialist Women, proposed the establishment of a women's day that would be celebrated every year to mark the fight for the right to vote for women. This proposal was unanimously approved by the hundred delegates of the 17 countries present.
On March 19, 1911, International Women's Day was celebrated for the first time in Germany, Austria, Denmark and Switzerland, where more than a million women and men participated in rallies.
On the last Sunday of February 1917, shortly before the end of the tsarist regime in Russia, women demonstrated to demand bread and an end to the war. This date corresponds to March 8 in our calendar.
In 1921, the Soviet government at the initiative of Alexandra Kolotai made March 8 a holiday. Alexandra Kolontai was the first woman in the world to hold a ministerial position in 1917, that is to say the position of Minister of Health.
March 8″ in Quebec
At the end of the 1960s, the women's liberation movement gained momentum in Quebec. On March 8, 1971, the Women's Liberation Front officially launched a demonstration for free abortion.
---
Subscribe to receive our posts by email :