This is contempt!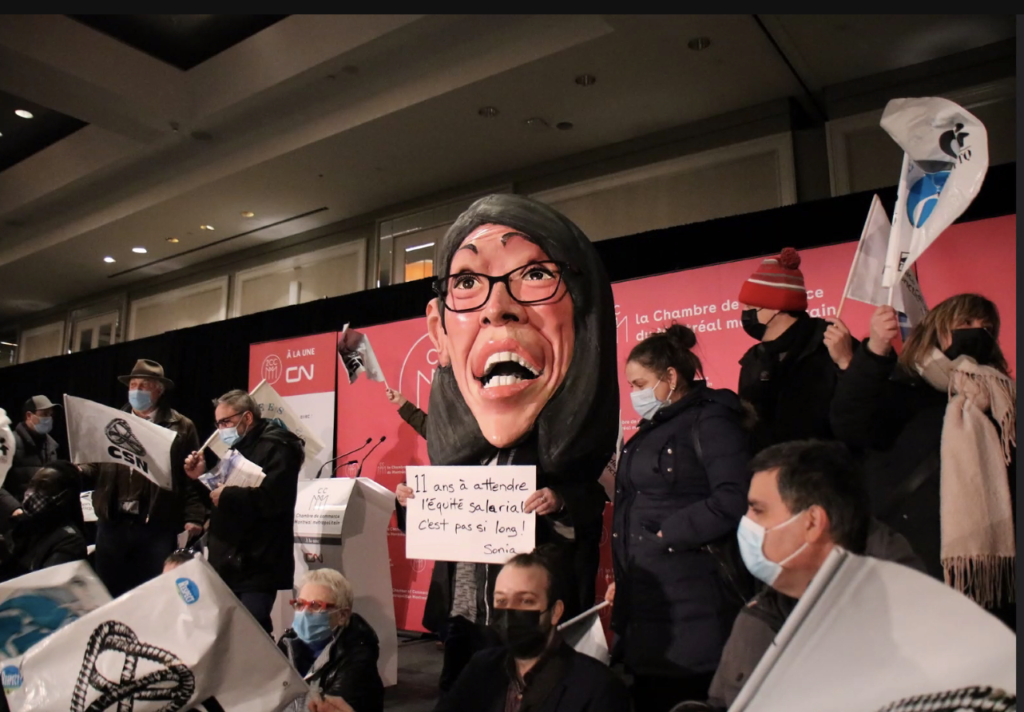 On Monday, March 14, members of the CSN and the FTQ reserved a surprise for the CAQ Minister Sonia Lebel. There were about 50 of us, including several from the MUHCEU, to demand an immediate settlement of the pay equity issue for our medical device reprocessors.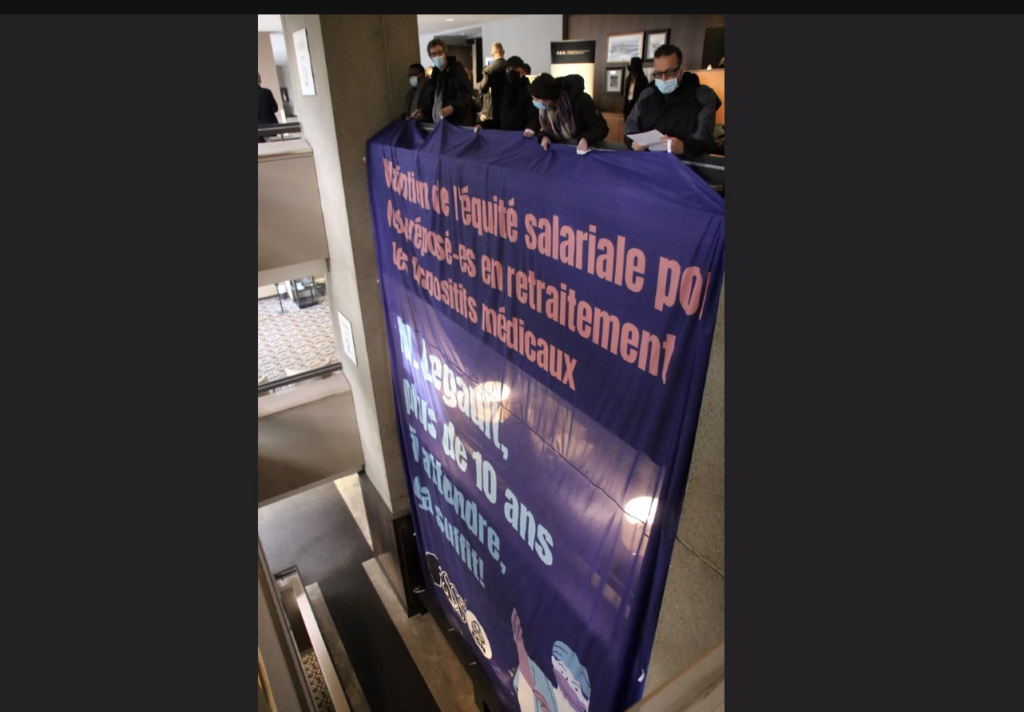 Minister Lebel had come to deliver a speech to the Montreal Chamber of Commerce and to meet with business people, but before she could even enter the room our colleagues had invaded the place and unfurled a huge banner in the stairwell of the Sheraton Hotel where the event was held.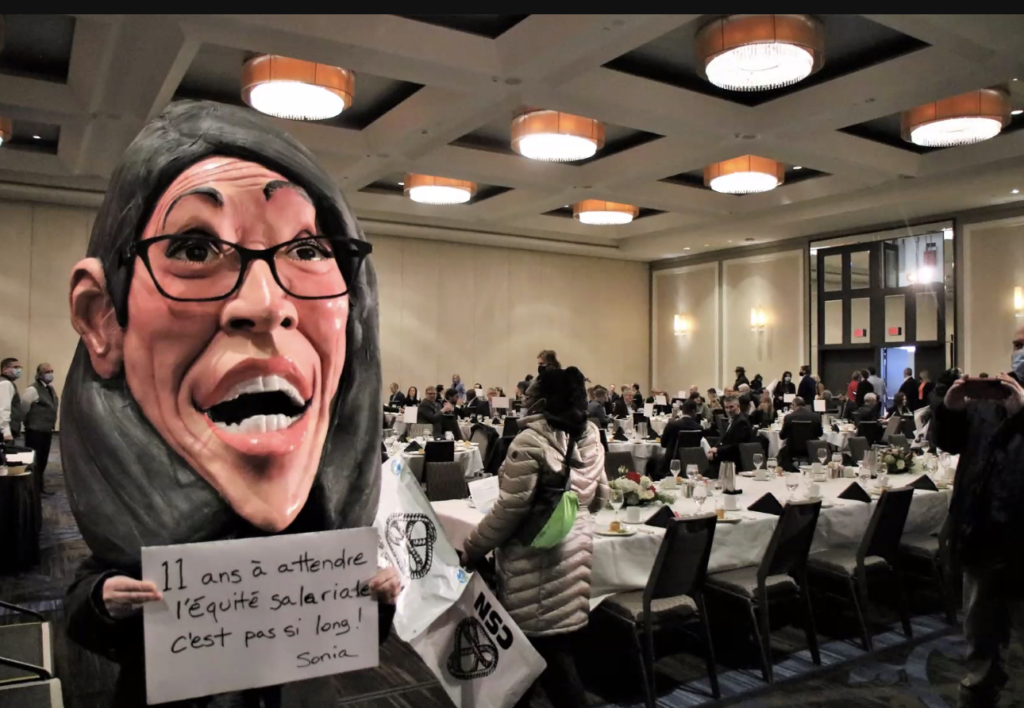 We made ourselves heard for more than 30 minutes before the police asked us to leave the premises. This direct action is only the first one because we don't want to wait any longer to settle the pay equity, 11 years of waiting is enough!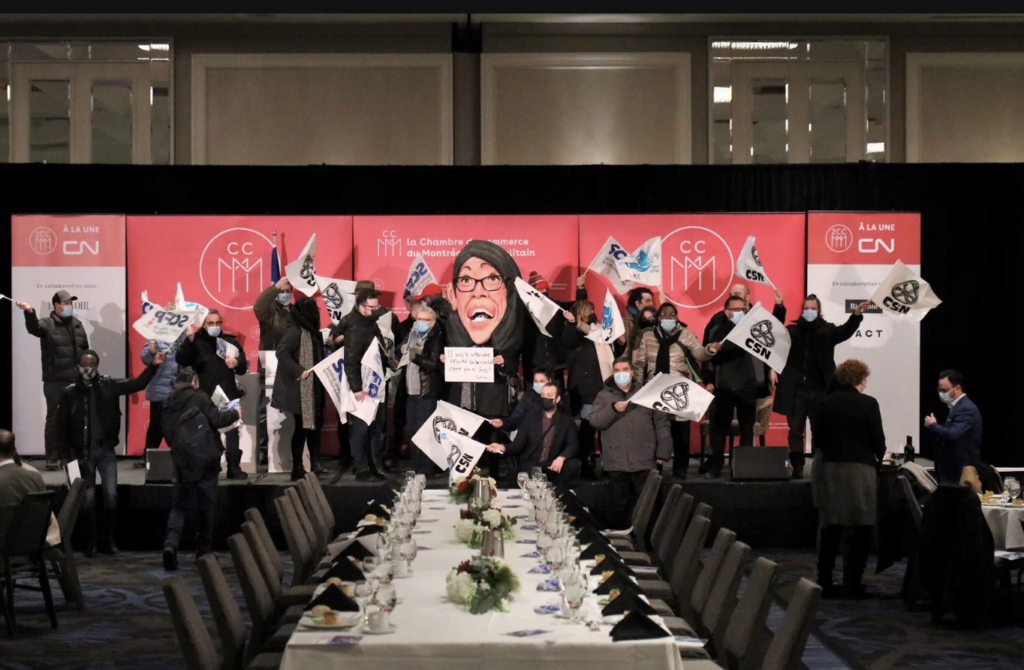 We have joined forces with the FTQ to carry out this unitary action. This is the first one and we will have to do more.
The MUHCEU is calling on the central labor centrals to extend the fight for equity to all job titles that have been ignored by governments for far too long. The MUHCEU strongly believes that we must build unity, solidarity amongst all job titles if we are to win our battle for equity.
To receive news from your union, log on to our website: (https://www.secusm.org). At the bottom of each article you will find the section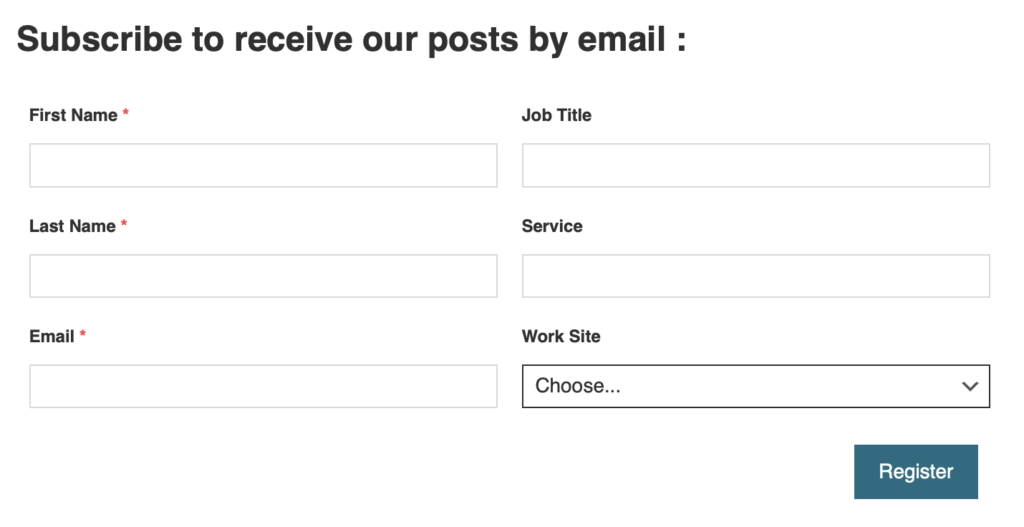 11 years is enough! We want pay equity NOW !
Solidarity
Union executive
---
Subscribe to receive our posts by email :